Old Amersham Hotels Competition
Following a sizzling start to the summer we would love to offer you the chance to win one of SEVERAL VIP prizes on us, that will bring your lovely faces back to visit us! Top prize is a night's stay in a luxurious suite at your choice of Amersham Hotel.
To enter simply complete the entry form below. Winners will be drawn on July 31st.
If you haven't already, be sure to opt-in to our new list to ensure you are first to know about future competitions and offers. If you are not sure whether you have already, don't worry, just opt-in - your email won't get duplicated.
GOOD LUCK!
[et_pb_dcgd_gravity_divi_module gf_form="21" show_title="off" show_description="off" enable_ajax="off" _builder_version="3.0.106" fontstitle_font_size_tablet="51" fontstitle_line_height_tablet="2" fontsformdesc_font_size_tablet="51" fontsformdesc_line_height_tablet="2" fontsformbody_font_size_tablet="51" fontsformbody_line_height_tablet="2" fontsformelements_font_size_tablet="51" fontsformelements_line_height_tablet="2"]
[/et_pb_dcgd_gravity_divi_module]
Top Grand Prize
One night's stay in a luxurious suite at your choice of Amersham Hotel
Dissolve into the soft white pillows on your four-poster bed, hop into a claw-footed bathtub, or curl up into a comfy rocking chair and spend the night in pure indulgence!
Three course meal for Two in the Kings Arms Restaurant
Enjoy the culinary delights of our new summer menu, and if you're lucky you might catch a table on our gorgeous terrace to watch the sun set!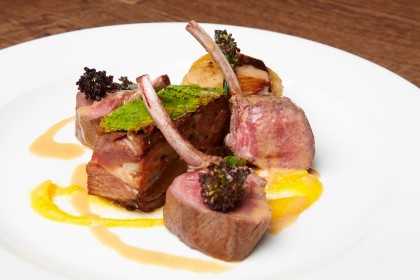 Complimentary Bottle of Prosecco
Pop open a bottle of bubbles on us to enjoy with friends, family or loved ones!
FAQ
How do I enter the competition? Simply fill out the entry competition form above, that is it. (Be sure to optin to our newsletter to be first to hear about future competitions and great offers.)
Can I enter more than multiple times? Entries are counted by unique email so only one entry is possible per email address.
When and how are winners drawn? Winners will be selected at random from all Cotswold entries on 31st July 2018.
How will I know if I won? Winners will be emailed a voucher for their prize to the email address entered on the entry form.
Will I be named if I win? As per the Terms & Conditions we withhold the right to publicly name in a 'basic manner' which will not directly reveal the identity of the winner using first name and/or county/state. We may reasonably request prize winners to to consent to a 'prize giving photograph'.
Complimentary night's stay in a luxurious suite at your choice of Amersham Hotel
Three course meal for two in the Kings Arms Restaurant
Complimentary bottle of Prosecco
The order above is the order they will be allocated to winners drawn.
Terms & Conditions
The prize draw (the "Prize Draw") is open to people aged 18 and over who provide a valid email address (required in order to receive notification should you win).
Some prizes may be subject to usage restrictions beyond normal hotel terms, such as excluding specific dates which will vary depending on destination venue.
Prize vouchers will be valid for 6 months from date of issue.
Newsletter optin is not a requirement for entry into the competition.
Employees or agencies of Cotswold & Chiltern Hotels ('CCH', We') or its group companies or their family members, or anyone else connected with the Prize Draw may not enter the Prize Draw.
Entrants into the Prize Draw shall be deemed to have accepted these Terms and Conditions.
To enter the Prize Draw you must complete the from above, submitting your name and email address. No purchase is necessary.  If you have any questions about how to enter or in connection with the Prize Draw, please e-mail us at info@redesdalearms.com with "Prize Draw Giveaway" in the subject line.
Only one entry per person. Entries on behalf of another person will not be accepted and joint submissions are not allowed.
Cotswold & Chiltern Hotels accepts no responsibility is taken for entries that are lost, delayed, misdirected or incomplete or cannot be delivered or entered for any technical or other reason. Proof of delivery of the entry is not proof of receipt.
The closing date of the Prize Draw is 23:59 on 28th July 2018.  Entries received outside this time period will not be considered.
Winner will be chosen from a random draw of entries received in accordance with these Terms and Conditions. The draw will be performed by a random computer process.  The draw will take place on 29th July 2018.
Winners will be allocated prizes in order of the prizes approximate value.
Cotswold & Chiltern Hotels accepts no responsibility for any costs associated with the prize and not specifically included in the prize (including, without limitation, travel to and from the restaurant/hotel or additional purchases beyond those specified within the prize).
The winner will be notified by email on or before 10th August 2018. If a winner does not respond within 14 days of being notified, then the winner's prize will be forfeited and we shall be entitled to select another winner in accordance with the process described above (and that winner will have to respond to notification of their win within 14 days or else they will also forfeit their prize).  If a winner rejects their prize or the entry is invalid or in breach of these Terms and Conditions, the winner's prize will be forfeited and we shall be entitled to select another winner.
The prize is non-exchangeable, non-transferable, and is not redeemable for cash or other prizes.
Cotswold & Chiltern Hotel retains the right to substitute the prize with another prize of similar value in the event the original prize offered is not available.
The winner may be required to take part in promotional activity related to the Prize Draw and the winner shall participate in such activity on CCH reasonable request. The winner consents to the use by CCH and its related companies, both before and after the closing date of the Prize Draw for an unlimited time, of the winner's, image/photograph and name for publicity purposes (in any medium, including still photographs, and on the internet, including any websites hosted by CCH and its related companies) and in advertising, marketing or promotional material without additional compensation or prior notice and, in entering the Prize Draw, all entrants consent to the same.
CCH shall use and take care of any personal information you supply to it as described in its privacy policy, a copy of which can be seen here, and in accordance with data protection legislation. By entering the Prize Draw, you agree to the collection, reasonable retention, usage of your personal information in order to process and contact you about your Prize Draw entry.
CCH accepts no responsibility for any damage, loss, liabilities, injury or disappointment incurred or suffered by you as a result of entering the Prize Draw or accepting the prize. CCH further disclaims liability for any injury or damage to your or any other person's computer relating to or resulting from participation in or downloading any materials in connection with the Prize Draw. Nothing in these Terms and Conditions shall exclude the liability of CCH for death, personal injury, fraud or fraudulent misrepresentation as a result of its negligence.
CCH reserves the right at any time and from time to time to modify or discontinue, temporarily or permanently, this Prize Draw with or without prior notice due to reasons outside its control (including, without limitation, in the case of anticipated, suspected or actual fraud). The decision of CCH in all matters under its control is final and binding and no correspondence will be entered into.
CCH shall not be liable for any failure to comply with its obligations where the failure is caused by something outside its reasonable control. Such circumstances shall include, but not be limited to, weather conditions, fire, flood, hurricane, strike, industrial dispute, war, hostilities, political unrest, riots, civil commotion, inevitable accidents, supervening legislation or any other circumstances amounting to force majeure.
The Prize Draw will be governed by English law and entrants to the Prize Draw submit to the exclusive jurisdiction of the English courts.